One of our goals at AlternativeTo is to create a platform that encourages engagement from our users. Ultimately, this is part of our overall mission of being the best crowdsourced and community-centric software recommendation service. This month we have made some major updates to our UI and have improved the overall look and feel of AlternativeTo. We hope that this creates an even better experience for our users, enabling them to more effectively use our service to find what they need and to help others in the AlternativeTo community do the same.
New User Profiles
The most notable update to the UI is the revamped user profiles. We have completely updated the look and feel of user profiles, with a focus of providing a better view of your activity and contributions as a member of AlternativeTo. This includes a number of new features, such as an improved "About Me" section, improved activity feed, user stats, and achievements.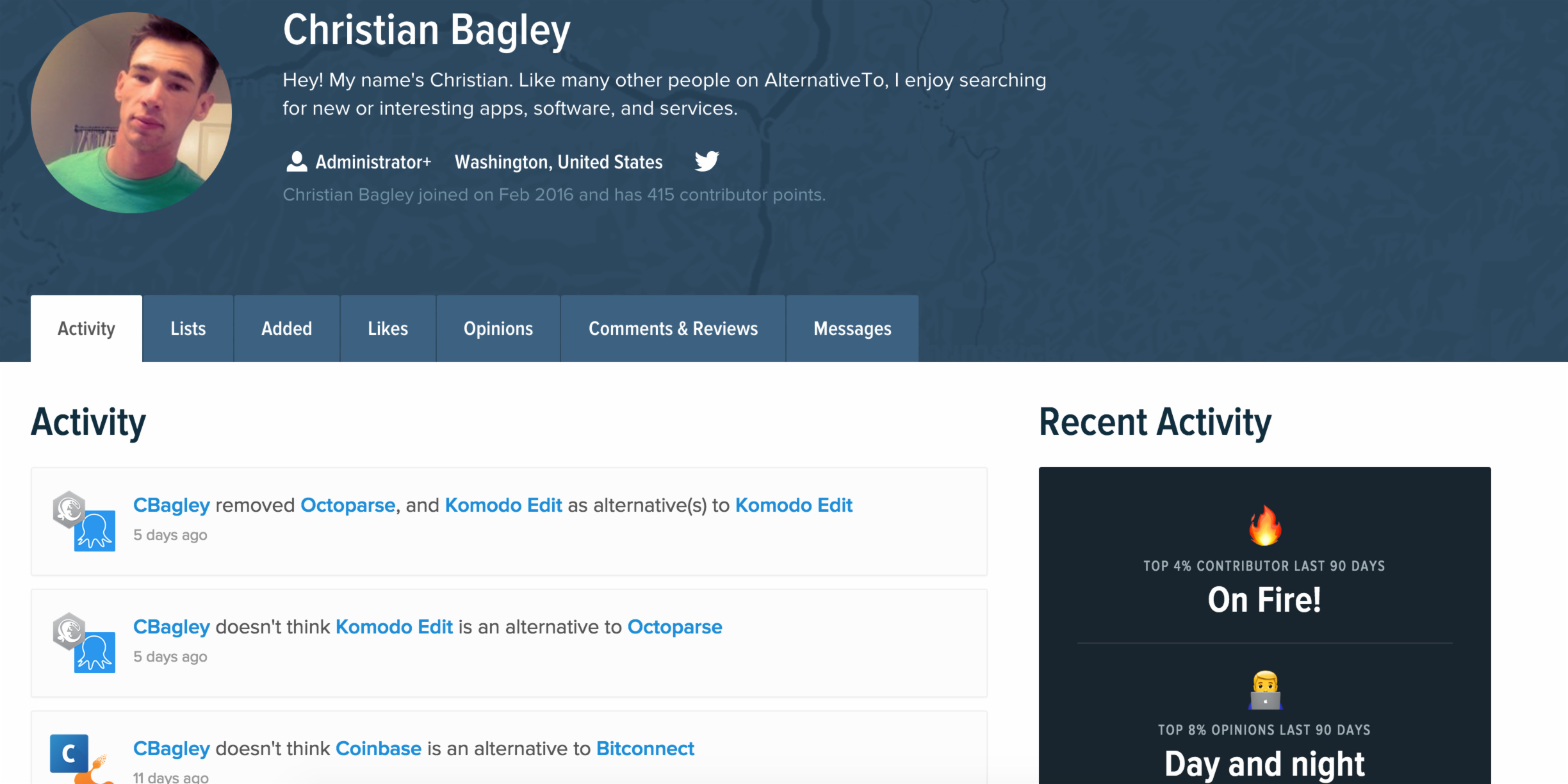 Comments, reviews, opinions, and likes are now all shown directly in your user activity feed. Your activity feed can help other users in finding the best alternative they are looking for. Your user profile now also showcases your contributions to AlternativeTo and displays enhanced stats on your activity in the community. This will allow other users to like and agree with actions you've taken on the site, which is part of our mission to create a more engaged community and better crowdsourced recommendations.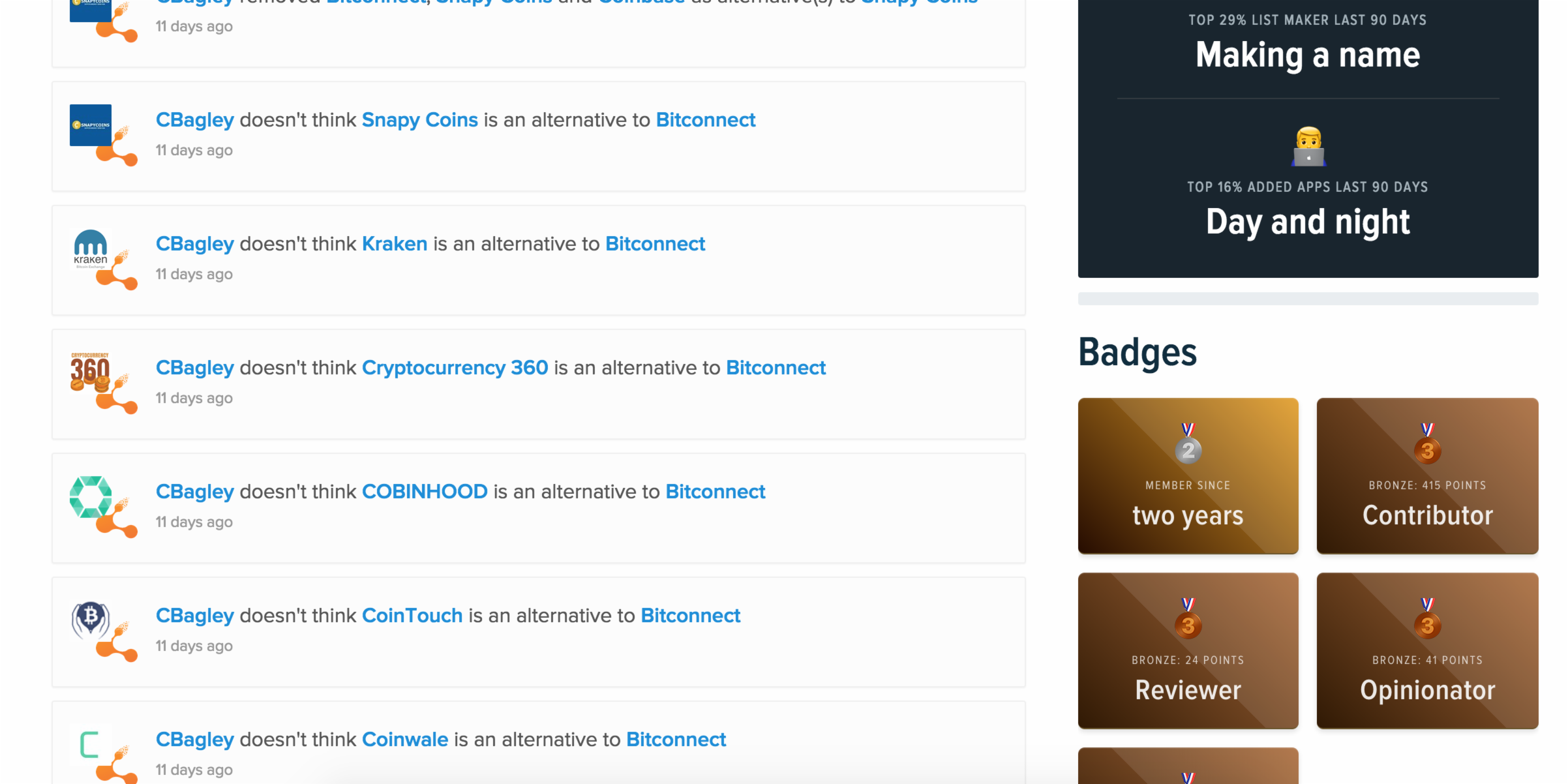 Basic Achievement System
We've added an achievement system to user profiles as well. Achievements are awarded as badges and are displayed on your profile for things such as quality contributions, top opinions, the popularity of lists you've created, length of time you've been a user on AlternativeTo, and amount of apps you've added. We hope that these achievements will be a fun way to encourage user activity and contributions. For now, the achievement system and badges are fairly basic, but we are planning to add more later this year. We'll discuss more our future plans for the achievement system in the next blog post, so stay tuned.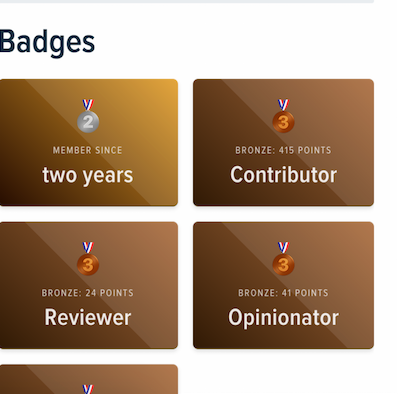 Better Private Message System
Our private message system has been improved to create a better conversation flow between users. Reading your message history, sending replies, and engaging with others is now much easier. All of your conversations are now in one place, making engagement with other users seamless.
Improved Start Page
AlternativeTo provides you with a lot of information, this is why the start page of the site has now been updated to focus more on the information that matters most for our users. We've increased the space for news and content that is posted, so you won't miss any software related news. Of course, below our news, we have the applications and services that people are searching for most, those that are most viewed, and listings of those that have been recently discontinued. The restructuring of our front page is aimed to help users navigate to what matters most more easily and to keep you informed.
Coming Up…
We are working on some improvements and minor updates for the Lists platform. This includes updates to the look of the Lists as well as improved functionality. We will post more information about this on the blog soon.
We hope that these improvements have a big impact in making our experience on AlternativeTo better and more enjoyable. We are looking forward to continuing improvements to the UI in the coming months, as well as adding new features that help you in finding the information you need. As always, we encourage and greatly appreciate any feedback and suggestions you may have, please let us know!